News:

Exhibitions / Fairs
Hesi at Mary Jane Festival 2023 in Berlin
Trade shows are always a highlight on the Hesi calendar: the direct exchange with retailers, business partners, and end customers provides us with honest feedback and a great opportunity to maintain new and long-standing contacts. With almost 30 years of experience in plant cultivation, a visit to "Mary Jane," the largest hemp fair in the German-speaking region, is also a fixed part of our annual calendar.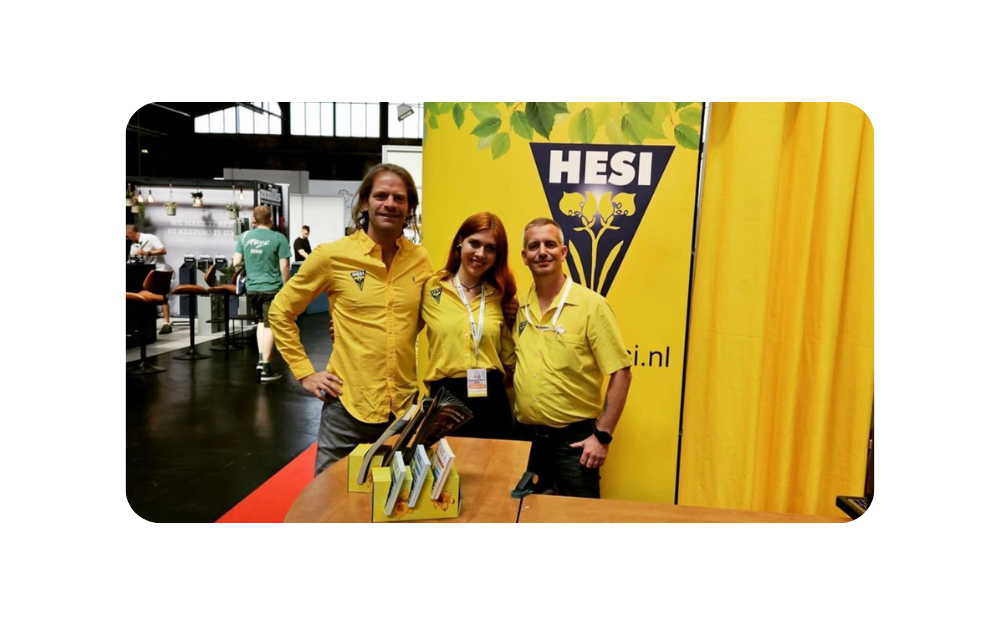 V
orbner, our representative for the D-A-CH region, reports on this year's edition. " Wow ! " Mary Jane 2023 wasn't just a trade show - it was an experience. In previous years, as exhibitors, we had the opportunity to take a round or two around the grounds and see the other stands, but this year, the atmosphere was amazing, you almost forgot to have lunch!
It all started on Friday: stormy rain showers left guests soaking wet and the outdoor area closed off, transforming the Arena Berlin into a climatic indoor jungle. From 11 am to 8 pm, the flow of visitors hardly subsided, giving a good preview of what would follow on Saturday: a sold-out event that was bursting. And it led to never-ending lines at the Hesi booth. People of all ages and social backgrounds gathered at the yellow-blue oasis in the center of the fair. Our fabulous colleague, Kathi, rapidly crowned winners at our lucky wheel, while Sascha and I served information about our products and one drink after another to our eager Hesi fans. And for those who thought that after the breathtaking first two days, Sunday would surely be more relaxed - they were mistaken. The visitor rush was just as great, and by early Sunday, we were already cleaned out: all the drinks, all the prizes from our lucky wheel, all the product samples - our storage was cleared down to the last crumb when Mary Jane 2023 closed its doors on Sunday evening.
For Hesi, this fair was a great success. At this point, we would like to thank all friends, acquaintances, partners, and business colleagues for coming by - and we look forward to seeing you again at Mary Jane 2024.
"Keep it Hesi!"